Three Secret Hiking Trails Between Sintra and Ericeira, Portugal
Three Secret Hiking Trails between Sintra and Ericeira – Includes a deserted beach, a tour by the organic gardens and a walk by the Lizandro River.
Do you want to know how we discovered the three secret hiking trails between Sintra and Ericeira?
One of the activities that Saúl likes most is to discover new hiking trails in Portugal. I keep remembering when we lived in Madrid. He used to wake up very early from Monday to Friday to go to work. Nevertheless, he could do even better on Saturdays. About 6 a.m., he would start his ritual. Pack the material, prepare a sandwich, close his backpack and drive 60 kilometres to reach a mountain and make his trail. Halfway there, he would look for a comfortable place and sit watching the landscape and eating his sandwich. For him, the hiking was his best moment of the whole week.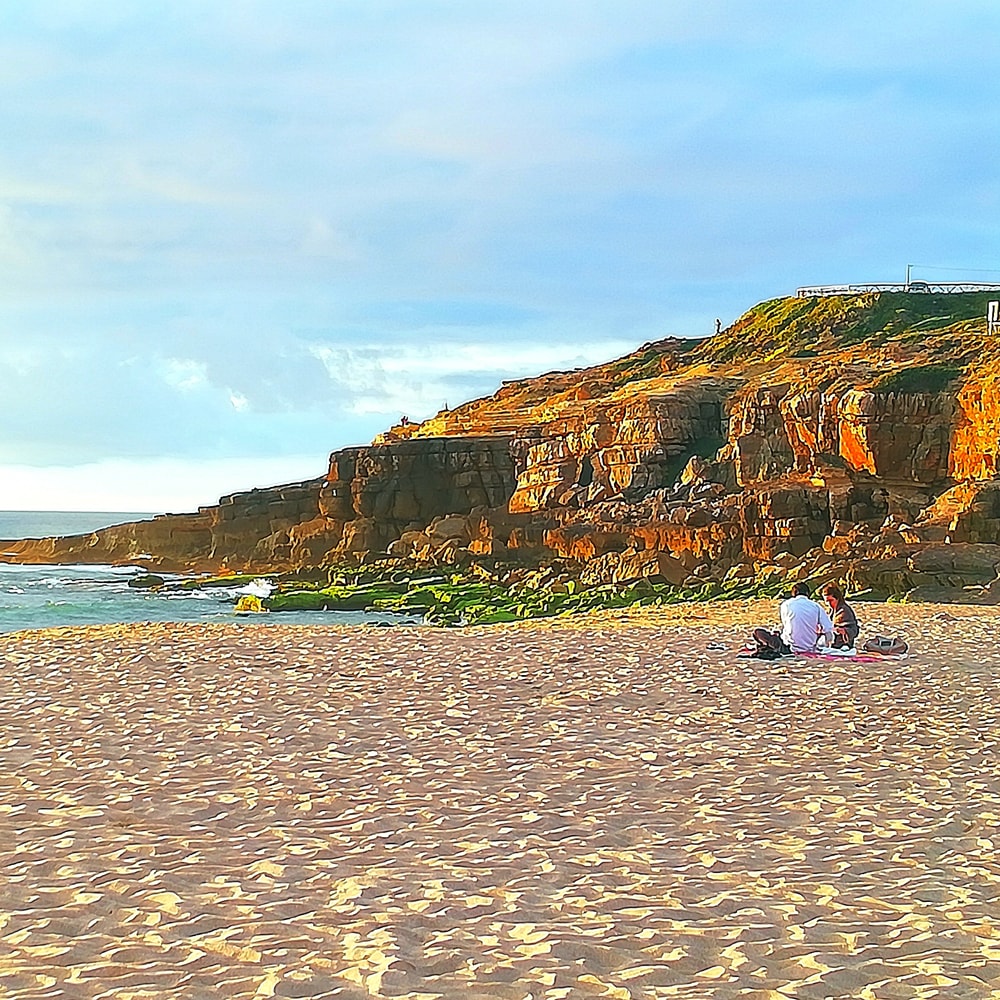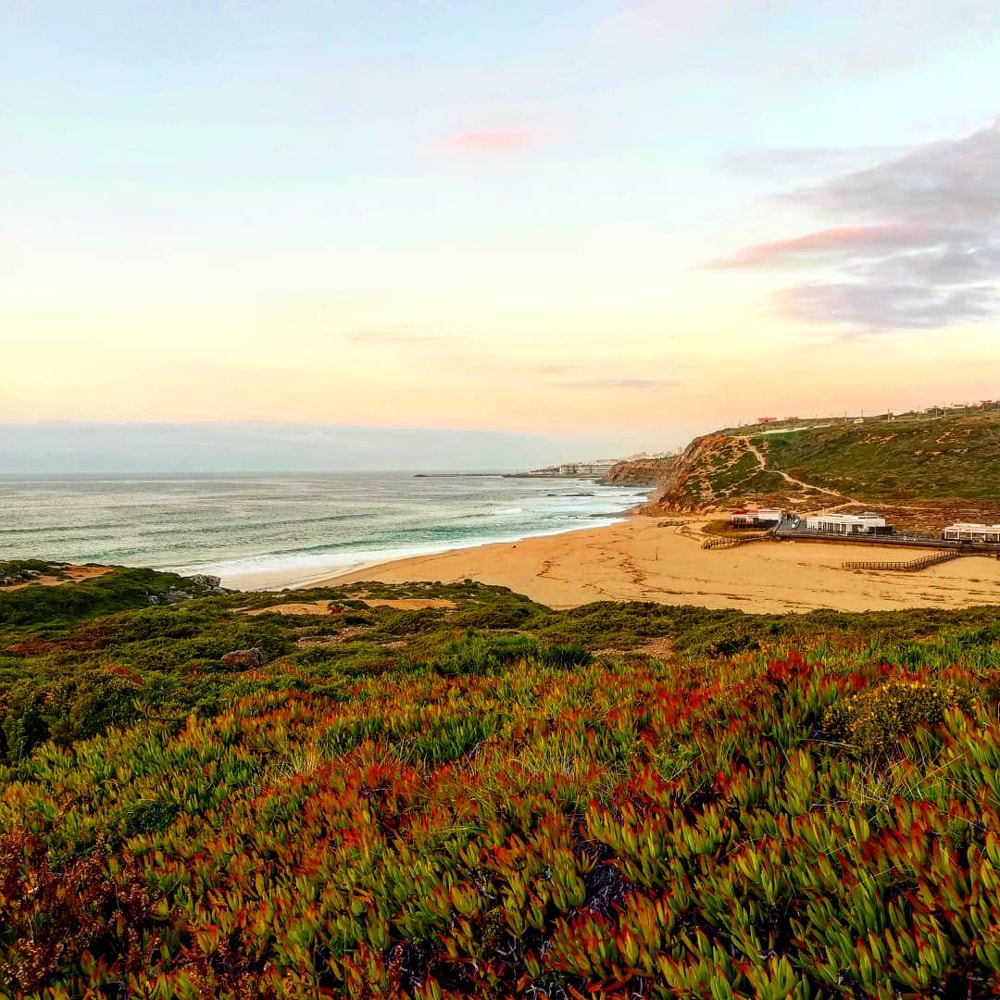 A year before we moved to Portugal, while being in holidays in our house at Sao Julião, we had the opportunity to adopt a little Portuguese dog. Pipo was small and funny. He liked to run and be on the street. Every time Pipo found the gate open, he would run away. He seemed to be calling us to discover the beauties of his country.
On a winter afternoon, Saúl went out walking with Pipo. When we went out walking the dog, we would not stay out of home more than 15 minutes and we always did it in the neighbourhood. That day Saúl took over an hour. After the long wait, they finally arrived. Saúl with a huge smile and holding some flowers. Pipo with the tongue out, which I understood was happiness too. The story of their experience that afternoon, gave meaning to everything in the coming months.
Saúl told me that they had found an amazing trail among pine trees and that the smell throughout the walk was fantastic. He told me it was possible to see São Julião beach among the pine trees and see the sunset from a place where be alone and only hear the song of the birds. I was upset he did not have a sandwich to enjoy that moment. He continued telling me about the beautiful experience to find a secret hiking trail in São Julião. Then he told me that he realized it would be possible walk on other paths and that there were many hiking trails that we could make right next to home. The good part of the history is how they discovered that. Can you guess who led Saúl to find this path? Of course, It was Pipo!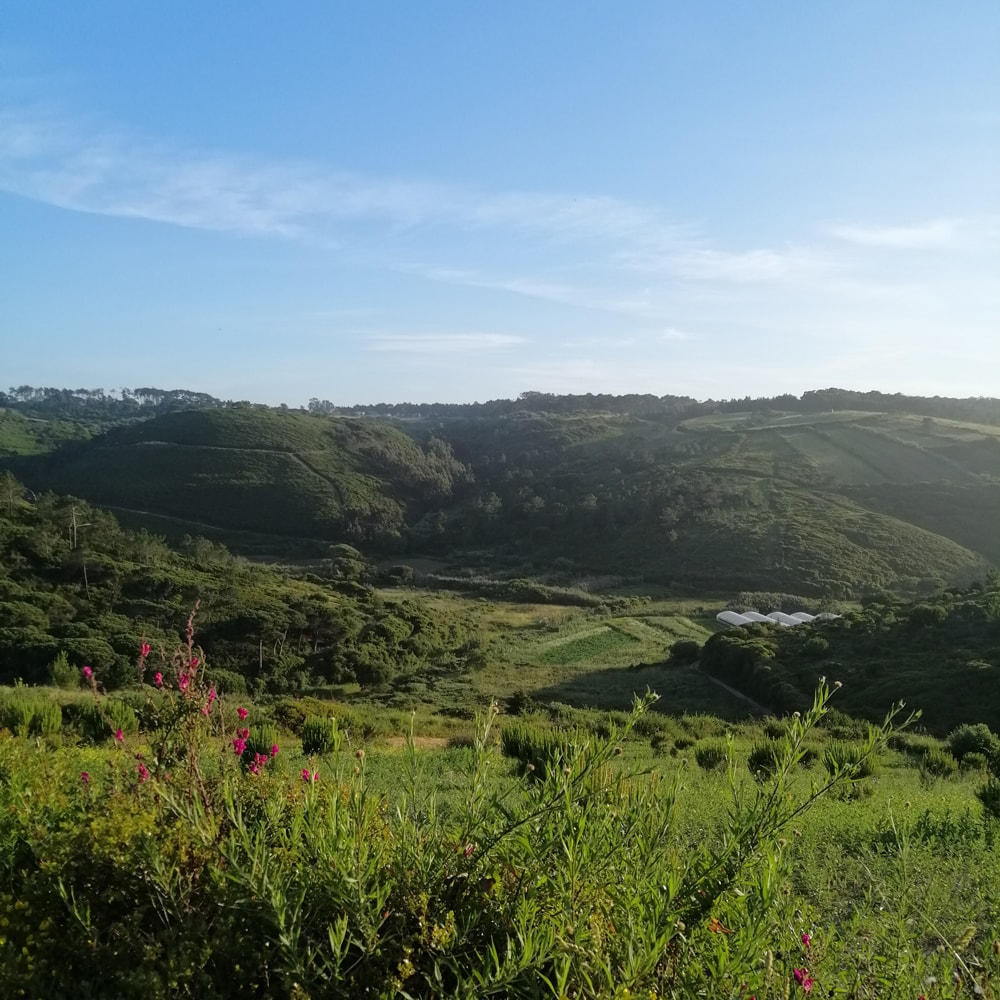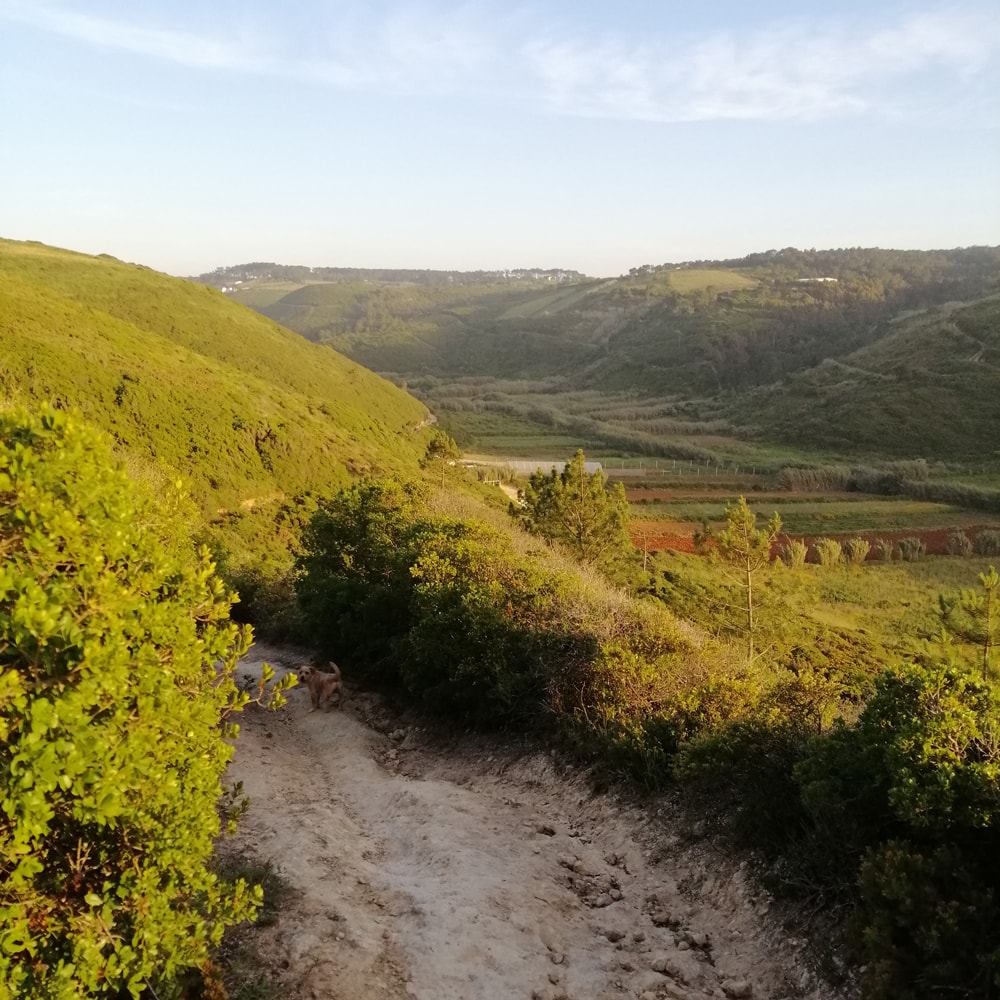 From this moment on, every day was and still is an adventure between Sintra and Ericeira.  Saúl and Pipo meet places they did not even know if were allowed to pass. Luckily, Saúl always carries a huge smile, which characterizes him and Pipo is a very funny little dog. Consequently, they ended up making friends with the people they met.
When they discovered the beach trail between São Julião Beach and Vigia Beach, they made friends with a couple of fishermen. Since then, Saúl already knows how to catch mussels and goose barnacle. He knows the types of fish that come along this coast and the season of each one. The other day he came home saying that the sea already smells like sardines. It was the beginning of June and this is really Sardine month.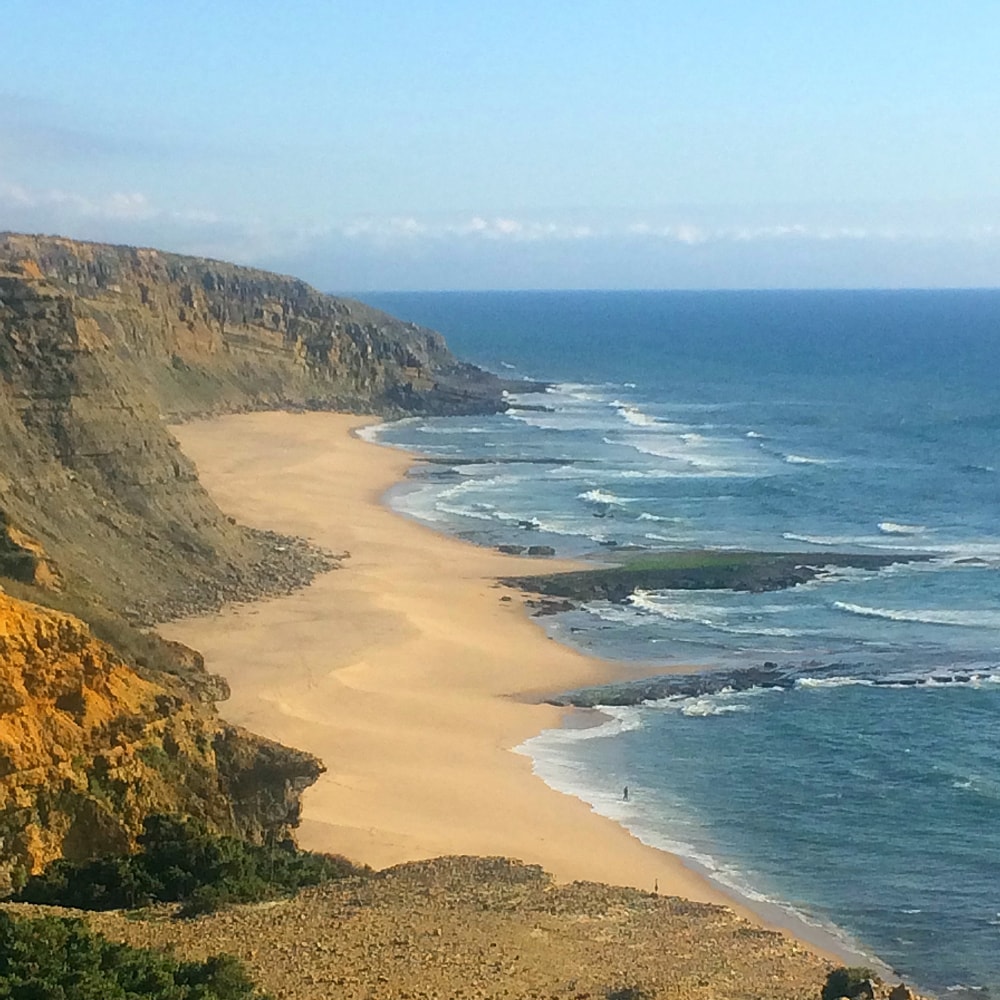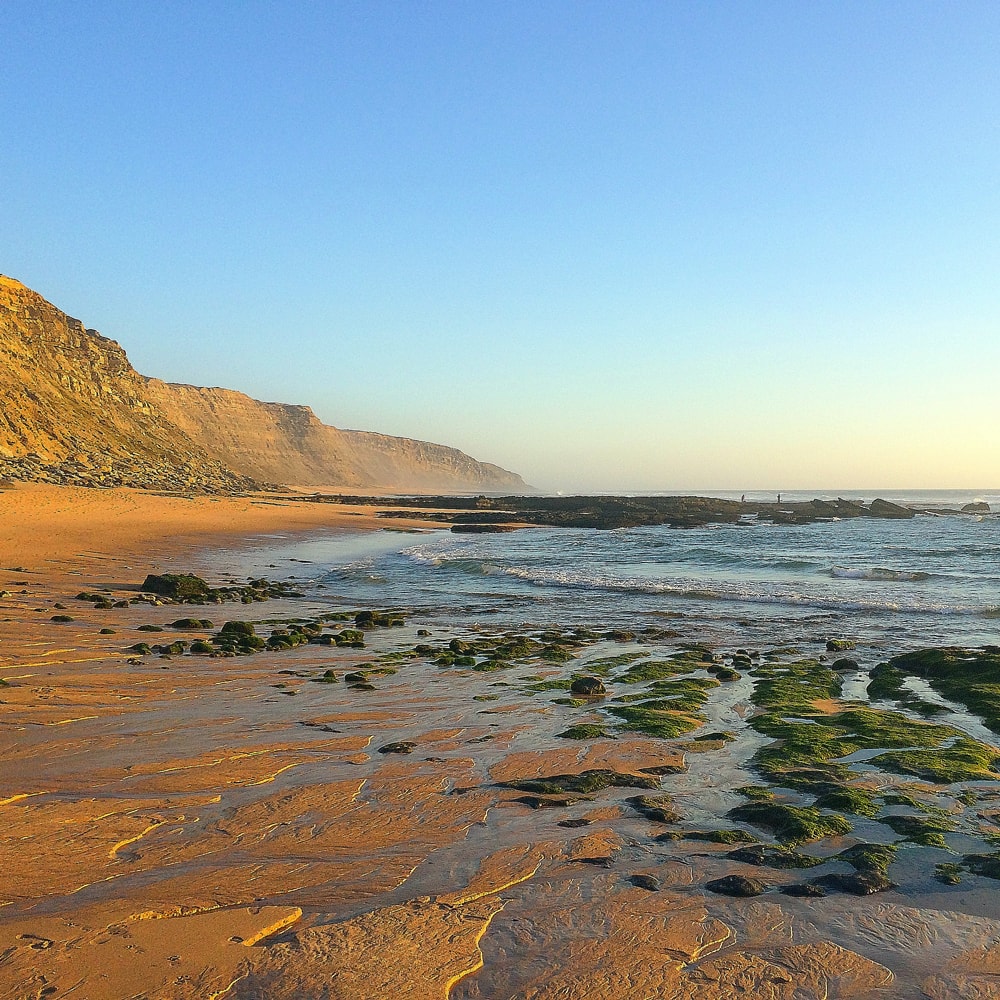 With Pipo's help, Saúl discovered the secret hiking trails between Sintra and Ericeira, made friends and learned about the cycles of nature. He likes to draw the hiking trails on a piece of paper as if it were a treasure map. Well, this really is one of our greatest discovered treasures since we moved to here. Of course, nothing would have been possible without Pipo, our Portuguese explorer.
Now we are very grateful and confident that this place was our destiny. To live here and to enjoy the nature that surround us is a gift and we cannot keep it only for us. We must share. That´s why Saúl made a selection of the three most beautiful and secret hiking in between Sintra and Ericeira to share with you during your stay at Eco Soul Ericeira Guesthouse.
We hope you have fun discovering the three secret hiking trails between Sintra and Ericeira but remember: respect the trails set. Do not damage the plants. Do not leave garbage, taking it with you to a place where there is a collection service. If you find garbage, pick it up, you will see that it is good and can become a practice that helps to preserve our environment. Do not make fire. Be kind to the locals and to nature and you will see that they will give you much more in return.
Some recommendations:
Take suitable footwear, comfortable and already used to the foot. A walking or running shoe is the best option. Do not use sandals.
Wear a cap or hat and do not forget your sunscreen.
Take comfortable clothes, suitable for the weather. Take a swimsuit and a raincoat or thermal clothing. On this way, you can cool down at sea or protect yourself from the wind in case there is a change in weather conditions.
Take a small backpack with a water bottle, a sandwich, fruit and a garbage bag.
Don´t forget your camera. Landscapes like these are worth remembering.