Coronavirus in Ericeira – Last updates on Covid-19
Latest update: April 9, 2022
Updates on April 9, 2022 about Covid-19 in Ericeira – Lisbon – Portugal.
If you are intending to travel to Portugal and visit Ericeira in the year 2022, we leave in this blog relevant information about the Covid-19 situation.
Having reached a percentage of 95% of the population with complete vaccination, the Portuguese government has lifted most of the restrictions but continues to take all necessary public health measures to protect the population, as well as those visiting the country. All measures in place may be revised according to the evolution of the epidemiological situation.
At this moment the measures in place are:
Mandatory mask in closed spaces
The obligation to present a certificate or test was eliminated, except at border control, where the restrictions are maintained.
Accommodation: Access without restrictions, except for the mandatory use of masks.
Restaurants, cafés, pastry shops, bars and clubs: Access without restrictions, except for the mandatory use of masks.
Shows, events and other public places: Access without restrictions, except mandatory use of masks.
Nursing homes and health institutions: Mandatory negative test or certificate of recovery, except for those who have already been vaccinated with a booster dose of vaccine for at least 14 days.
You can perform PCR and antigen tests in Mafra or at Lisbon Airport.
You can purchase Rapid Antigen Test (TRAg), in the self-test modality in any pharmacy in the area of Ericeira or Mafra.
*COVID Valid Tests are: RT-PCR performed within 72 hours prior to submission; Rapid antigen test (TRAg), verified by a certified entity, performed within 48 hours prior to submission; Rapid antigen test (TRAg), in the self-test mode, performed at the door of the establishment with the supervision of an employee.
General behavior guidelines
Social distancing
Frequent hand washing
Mandatory use of mask in closed spaces and recommended outdoors when distance between people cannot be ensured
Respiratory etiquette
Take a look here for official information about the measures and restrictions throughout the country.
More details on covid numbers and current situation in Portugal.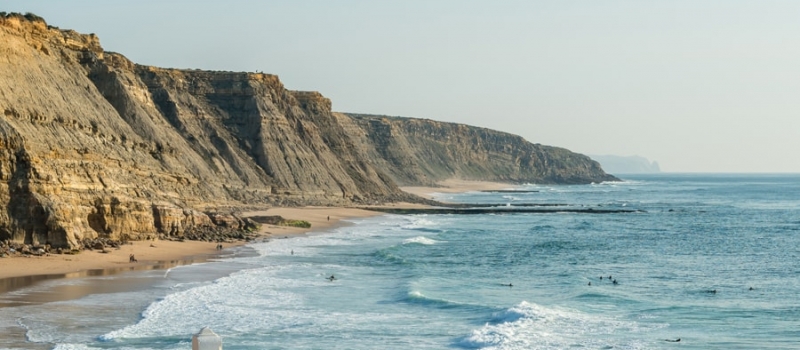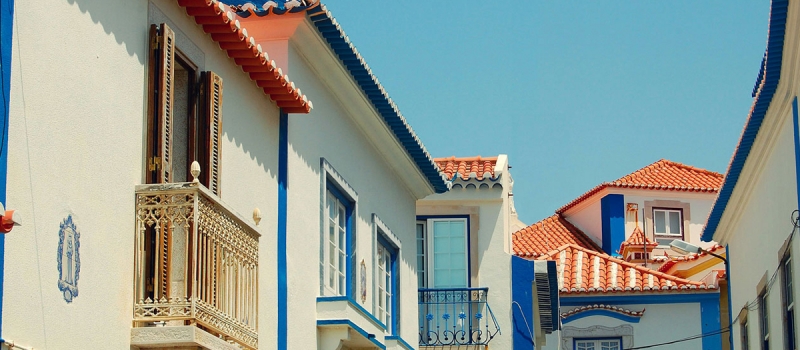 Current situation on Coronavirus in Ericeira
All beaches are open. It is recommended a safety distance of 2 meters between beach towels and 3 meters between umbrellas.
The surf schools are operating normally but with a reduction in the number of people for group lessons.
Pharmacies, supermarkets and petrol stations are open.
Bars and restaurants are open. The number of tables has been reduced to guarantee a distance of 2 metres. Reservations are recommended.
We recommend to hire a car during your stay and avoid using public transport.
It is recommended to comply with some safety measures such as:
Bring individual masks with you for your entire stay.
Bring an alcohol-based disinfectant gel solution with you, although all establishments have them for your use.
Keep the social distance of 2 meters
Maintain breathing etiquette. In other words, when coughing or sneezing, you should cover your face with your forearm and avoid using your hands.
Rent a car and avoid public transportation.
Choose a place to stay and make a long stay in the same accommodation, instead of short stays in several establishments.
Be sure to see the measures that Eco Soul Ericeira Guesthouse has adopted to make your stay safe and healthy.
ECO SOUL ERICEIRA GUESTHOUSE
Close to nature we are safer
Eco Soul Ericeira Guesthouse has adopted all the measures and guidelines of the Directorate General of Health (DGS) to make your stay safe and provide you rest surrounded by nature.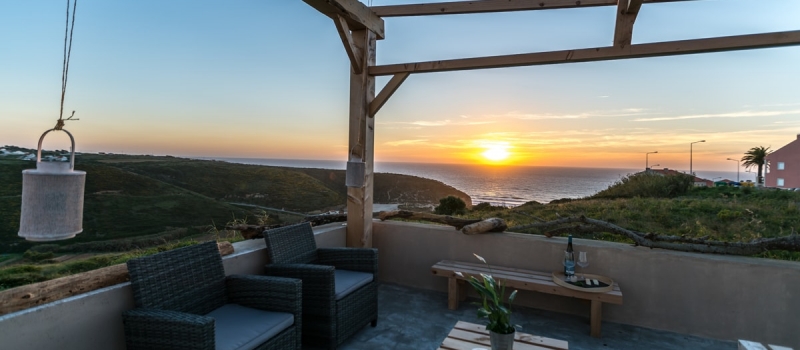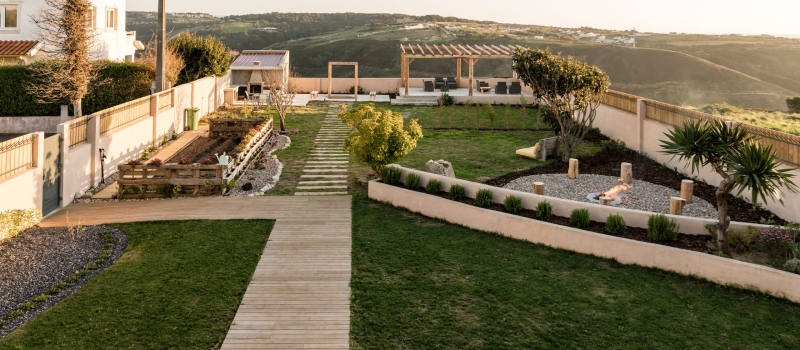 Our location, in front of the Sintra-Cascais Natural Park and São Julião Beach, between the countryside, the hills and the sea, gives you the security to breathe fresh air. Walking along natural trails fills you with energy and a sea bath in a deserted beach with 3 kilometers of sand is an authentic luxury
From the very beginning, Eco Soul Ericeira Guesthouse chose to be an exclusive space, with only five rooms and a maximum capacity for ten people. The rooms with sea view and garden view accommodate a maximum of two people and all of them have private bathrooms. The rooms with Garden View have a private terrace and direct access to the garden. The rooms with sea view have private balconies overlooking the Atlantic Ocean and the Sintra-Cascais Natural Park
The Atlantic breeze refreshes rooms without air conditioning or TV. Cleaning and disinfection is performed daily.  The white sheets and towels, give tranquility and comfort. The care in their treatment and washing, follow all the recommendations of DGS and Tourism of Portugal.
Those who come here to rest, enjoy absolute peace!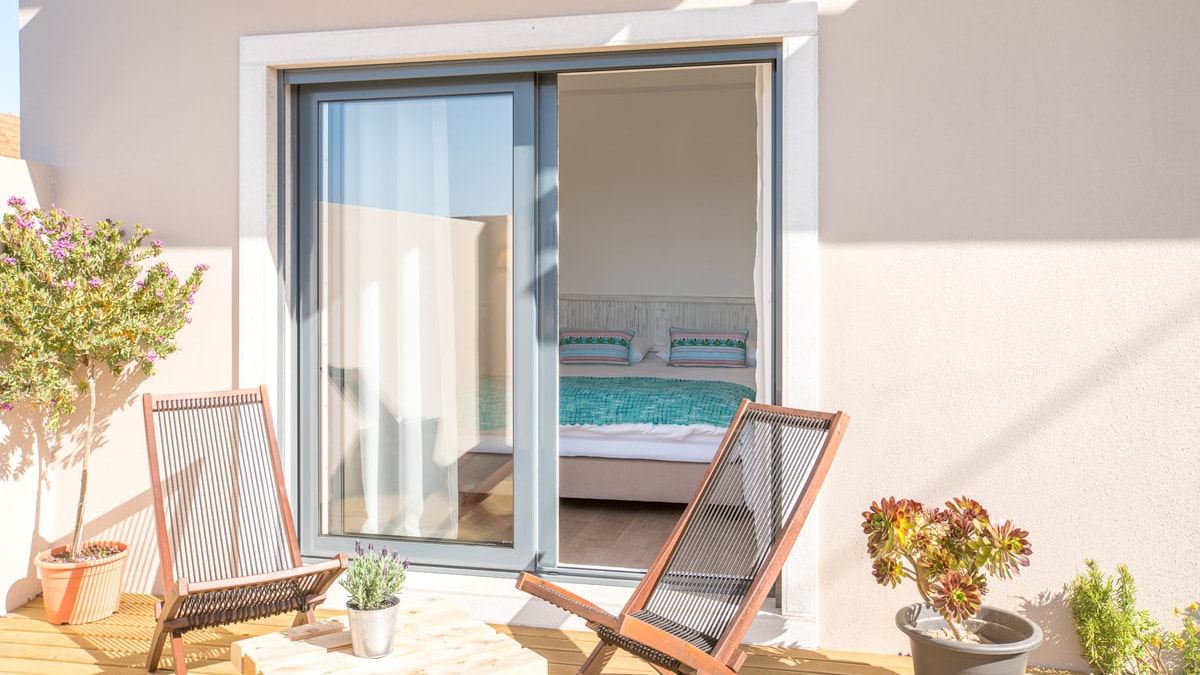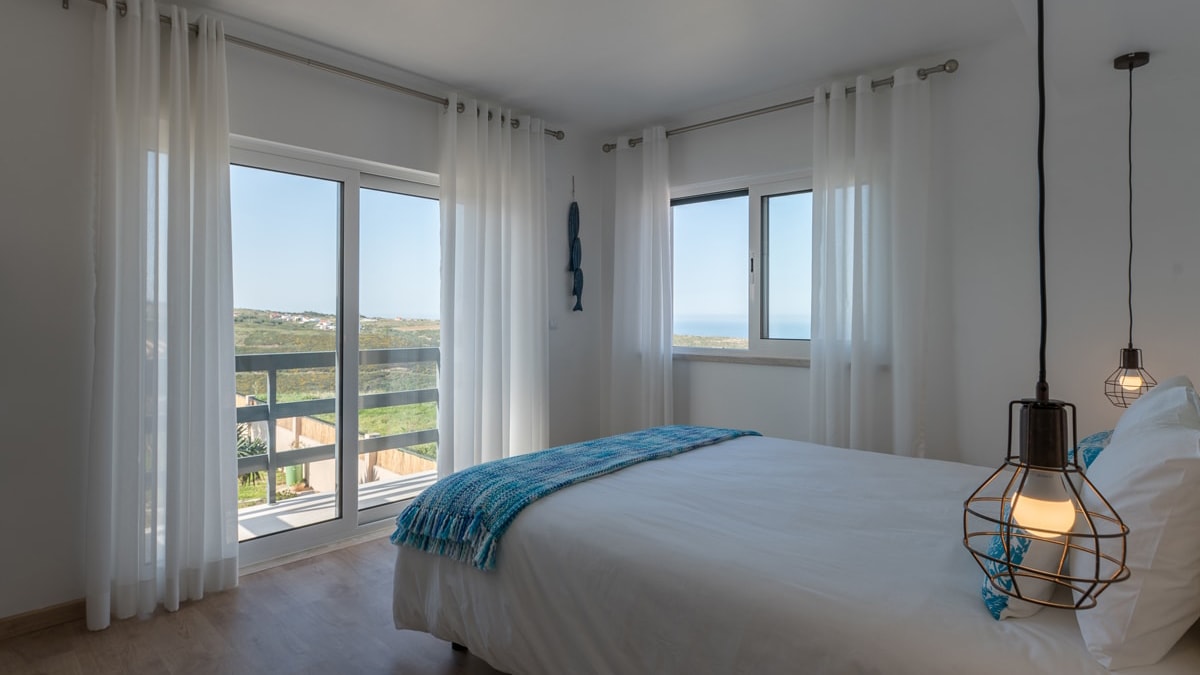 All Eco Soul Ericeira Guesthouse workers have finish successfully the training in the Clean & Safe Certification of Tourism of Portugal. For this reason, all the recommended safety protocols have been implemented promptly.
The cleaning and disinfection of the common areas takes place several times a day. The natural ventilation of the whole Guesthouse is done daily. Alcohol based disinfectant gel is facilitated in areas of higher traffic.  Information signs on safety protocols have been installed at the entrance of the establishment and reception.  All workers make use of personal protection equipment. A fast check-in procedure and an online communication channel have been established instead of face-to-face, to minimize contact between employees and guests.
The large garden and the different living areas allow our guests to enjoy the outdoors with all the amenities and keeping the safety distance.   The breakfast schedule has been adapted to the current situation, taking place in three shifts.  Breakfast is prepared with care by the hosts and served "A La Carta" and at the table according to the guests' preferences.