The best surf trip to Ericeira, Portugal – Complete Guide
The best surf trip to Ericeira, Portugal – Complete guide
This blog is about how to do the best surf trip to Ericeira, Portugal because a surfing trip to Ericeira is something that every beginner, intermediate or advanced surfer should do at least once in his life! Ericeira is Europe's first surfing reserve and it is located in Portugal.
In 2011, Ericeira was recognised as a World Surfing Reserve (WSR) by the "save the waves coalition". A global non-profit organisation dedicated to the protection of the coastal resources. The WSR programme identifies and preserves exceptional waves, surfing areas and the surrounding environment, all over the world.
With 11 km of incredible beaches for surfing, in Ericeira you will find beaches with coral bottom, stone bottom or sand bottom, big and small waves, rights and lefts. The conditions for surfing are perfect. For this reason, it was awarded with the World Surfing Reserve Award.
In Ericeira you can surf every day and at any time of the year. Even if you are not a surfer but you like the surfing lifestyle or you want to accompany your partner or friend on a surfing trip, this blog is for you too!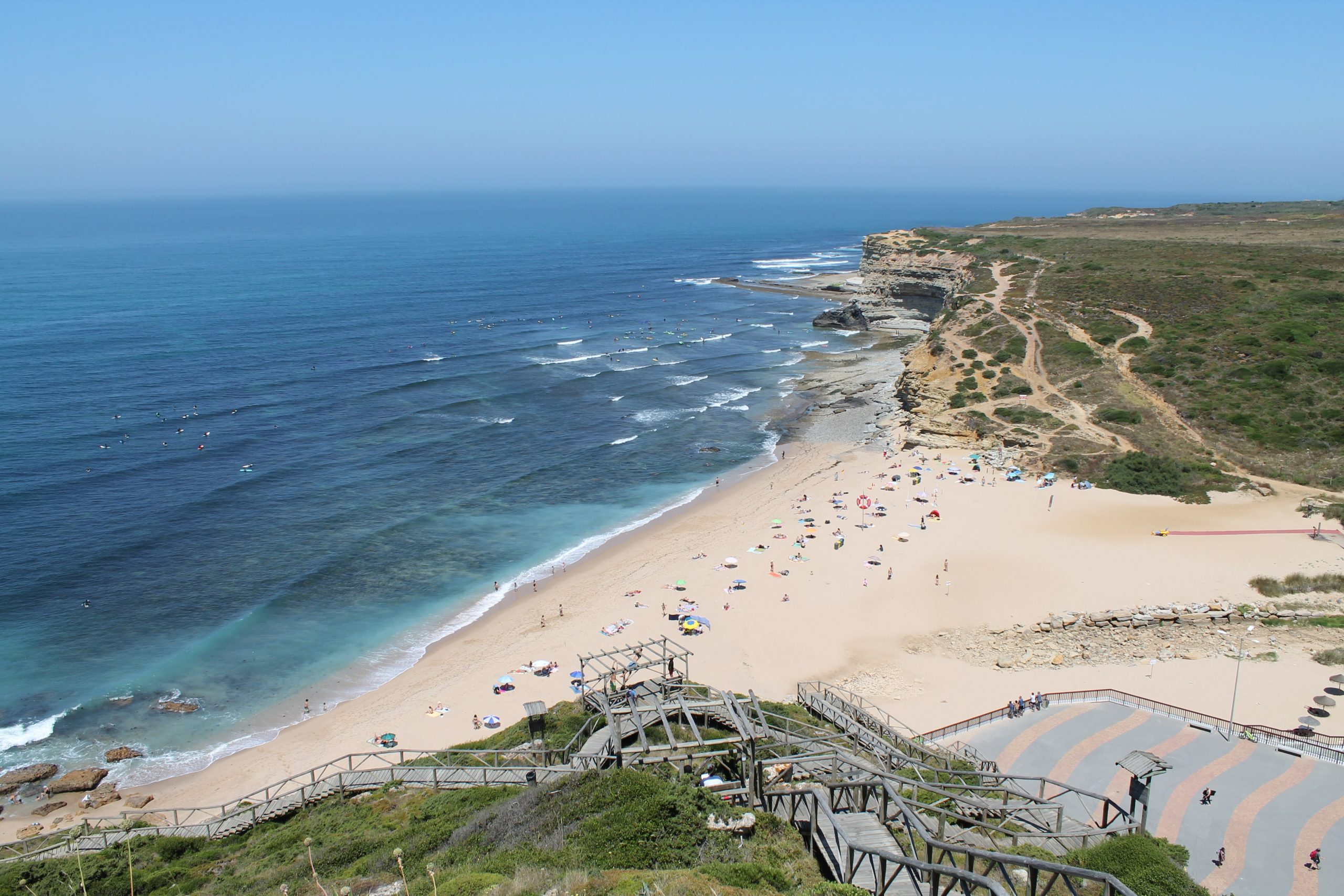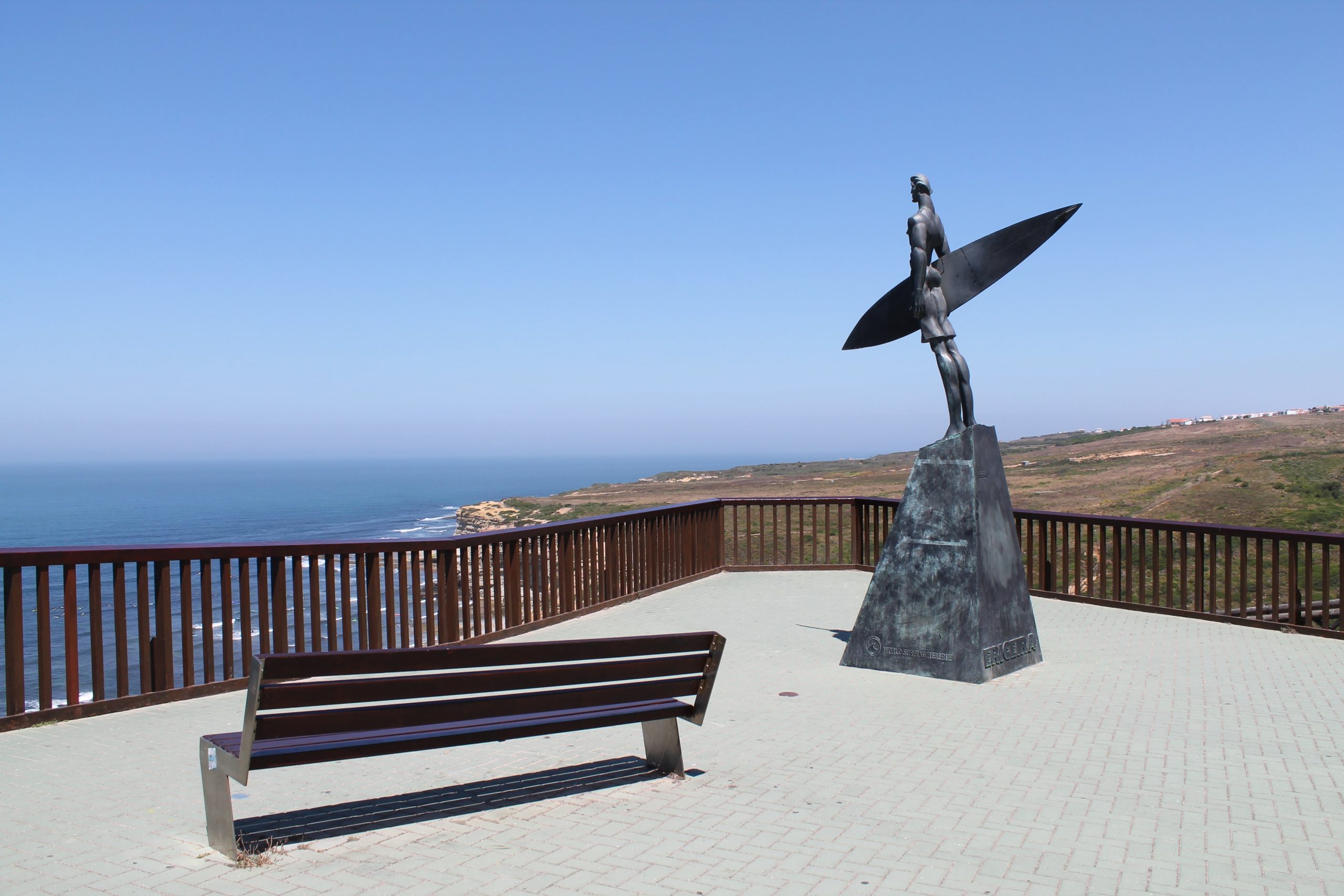 When to go to Ericeira?
The best time to travel to Ericeira is from May to October, especially if you like temperatures above 18 degrees and sunny days. However, if you have your mind completely focused on surfing and don't care much about the weather, then you can come to Ericeira at any time of the year.  In the winter months it is the big wave season. So be prepared!
When to surf in Ericeira?
The best months to surf in Ericeira depend on your surfing level. For example, beginners can surf at any time of the year, although it is more pleasant from May to September.
For intermediate surfers, the best months are May, June, September and October. The spring, summer and early autumn months are warmer, the days are longer and the tides are milder. Often you can surf on two tides on the same day.
For the more experienced surfers the best months are from September to May, when autumn starts until mid-spring. In these months the weather is colder, there is more possibility of rain and storms, there is more wind and the swells are much bigger.
How long should I stay in Ericeira? 
The perfect stay in Ericeira is from 5 to 10 days because there is a lot to do in this area. Besides knowing each one of the twelve surf beaches, you can relax in some terrace by the sea, visit the nearby localities, get to know the historical and cultural heritage among many other activities. So, make sure to book a stay long enough to explore all the secret places of this charming village.
How is the weather in Ericeira?
The weather in Ericeira is usually sunny but also has a few days of morning fog, which provides the natural charm of this village on the edge of the Atlantic. In the months of April to October, the average temperatures vary between 18 and 28 degrees. In the months of June, September and October there are more sunny days and very pleasant temperatures. In July and August it is common to have fog in the morning.
What should I wear in Ericeira?
In Ericeira you should wear casual and comfortable style.  Here you can have all four seasons in just one day. So, it is important to bring summer clothes and autumn clothes during the months of April to October. Between November and March, you will really need winter clothes. For shoes, the most recommended are sandals and sneakers in summer and sneakers and boots in winter. For the girls, forget about high heels or platform sandals. It is almost impossible to walk in Ericeira with a heel, since you risk twisting your ankle. Enjoy comfortable walks and give your feet a vacation too.
How is the water temperature in Ericeira?
The average water temperature in Ericeira varies between 15 and 21 ºC. From November to April the water reaches a maximum temperature of 15 ºC and during the months of May to October it can reach a maximum of 21 ºC.
What kind of wetsuit to wear in Ericeira?
Neoprene suits can be 4/3 for spring and fall, 3/2 in summer and 5/3 in winter.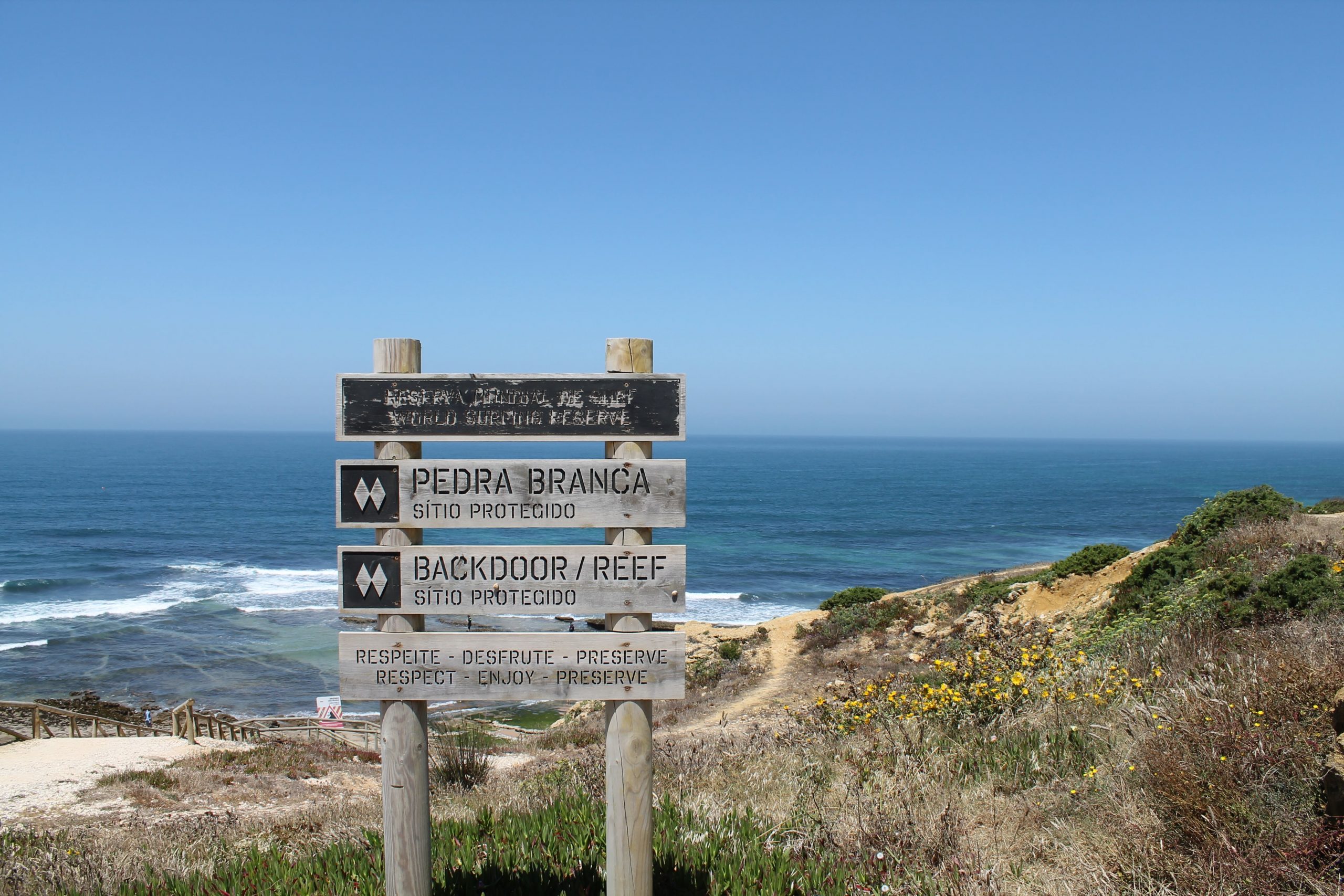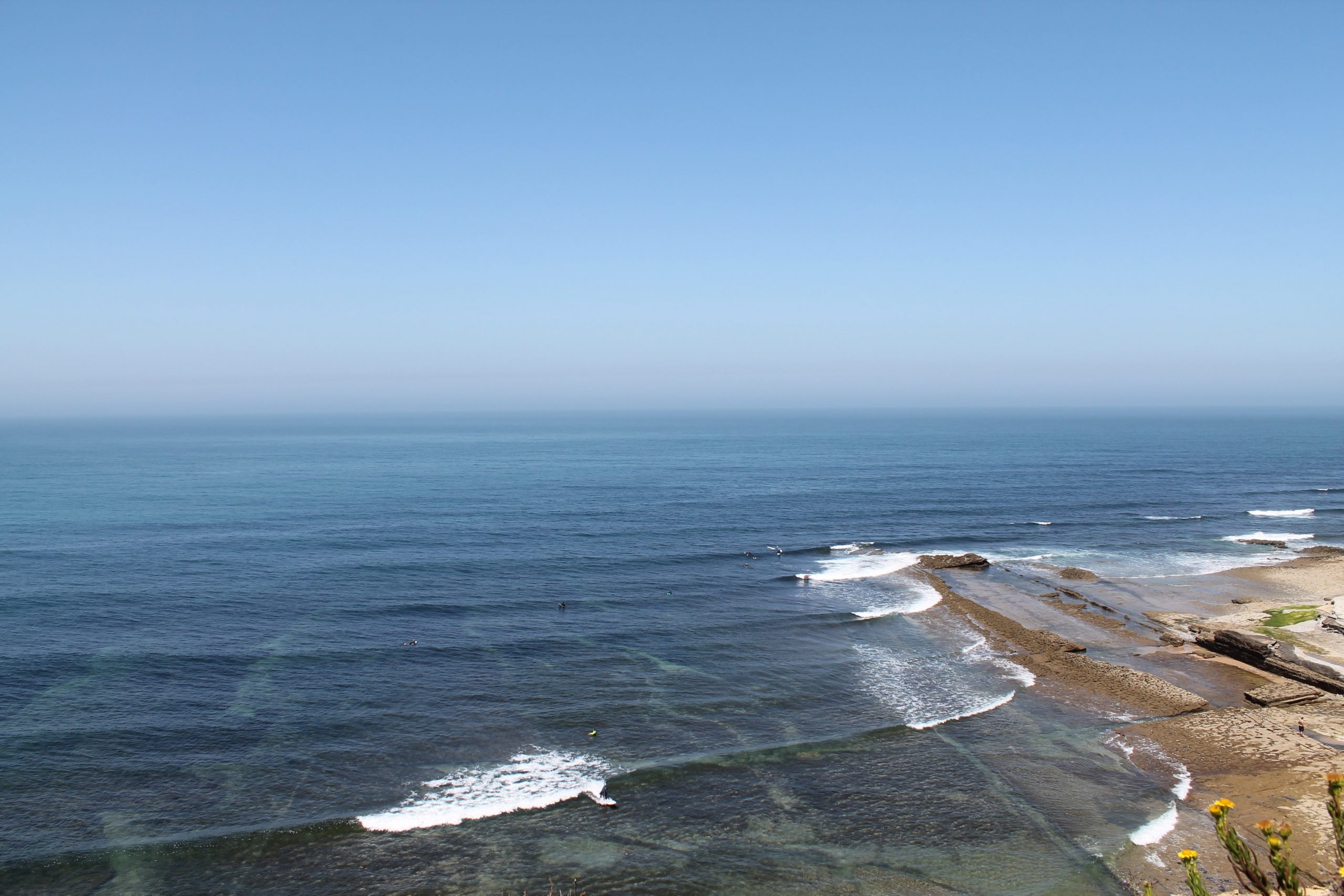 How to get to Ericeira?
Book your flight to Lisbon. Lisbon Airport is 34km from Ericeira. Upon arrival, we recommend renting a car at the airport to make the most of your trip. From Lisbon Airport to Ericeira it is approximately 45 minutes by motorway. See your itinerary on google maps and it will be much easier.
Where to stay in Ericeira?
The coast of Ericeira is divided into three zones: North, Center and South.
In the north is the parish of Santo Isidoro, where are the beaches of São Lourenço, Coxos, Crazy Left and Cave are located.
In the center is the village of Ericeira and the beaches of Ribeira D'ilhas, Empa (includes the spots Reef, Backdoor and Pedra Branca) Matadouro, São Sebastiao, Algodio, Pescadores and Praia do Sul.
In the south is the parish of Carvoeira where the beaches of Foz do Lizandro and São Julião are located.
How do I choose the area to stay on my surf trip to Ericeira?
Ericeira North Zone
If your surfing level is advanced and you want to be next to the spot, we recommend the North zone where you will be in front of practically all the red and black label beaches. On these beaches only experienced surfers can surf. To stay in this area it is recommended to have a car.
Ericeira Centre Zone
If your surfing level is beginner and you like to be in more hectic places, with nightlife and not having to take the car for nothing, then your place is the center of the village.
Here is where the stores, bars, restaurants are and where there is more noise too. The accommodations have no parking and you may have to park on the outskirts of the village or give up the car and do everything by walking.
Ericeira South Zone
If your surfing level is beginner, intermediate or advanced and you are looking for a surfing vacation where you can combine rest and nature, we recommend the South zone, where the green label beaches and sand base are located.
This area borders the natural park of Sintra Cascais and has the beach of São Julião, which is the beach with the longest stretch of sand and connects with a deserted beach that can only be accessed at low tide.
In this area there are more parking facilities, less people and more contact with the Portuguese country life despite being in front of the beach. To stay in this area it is recommended to have a car.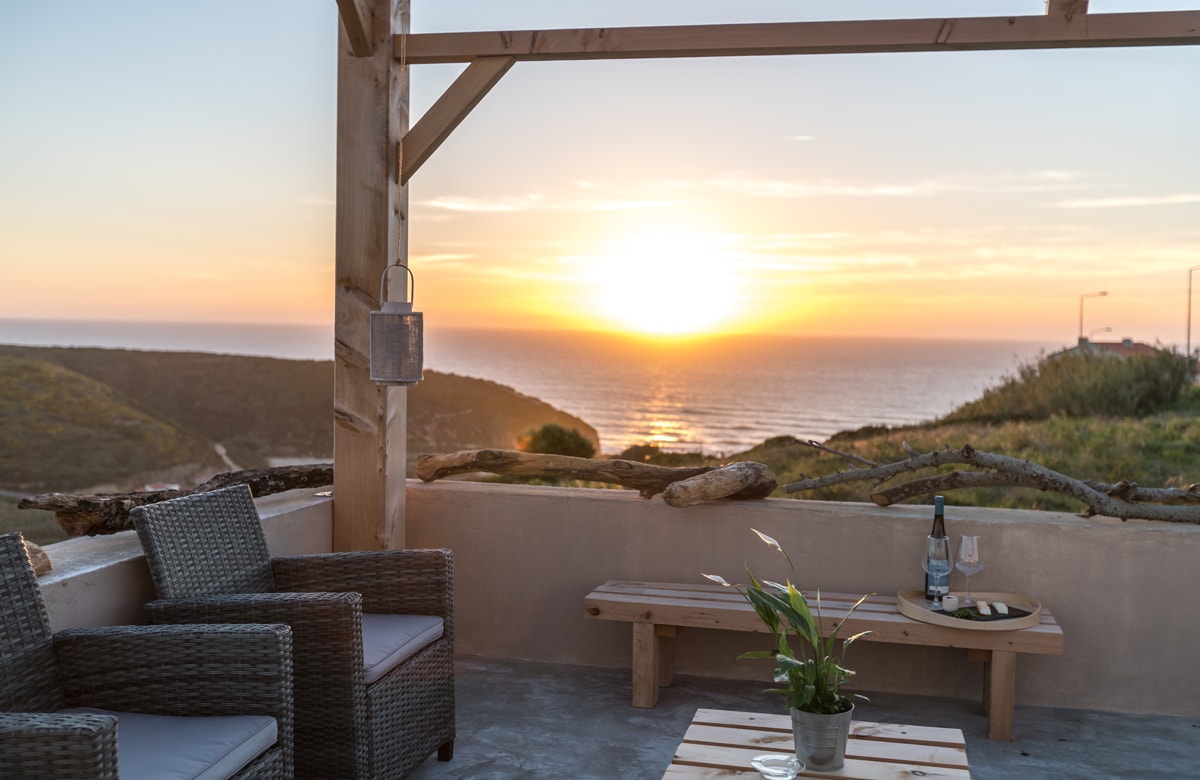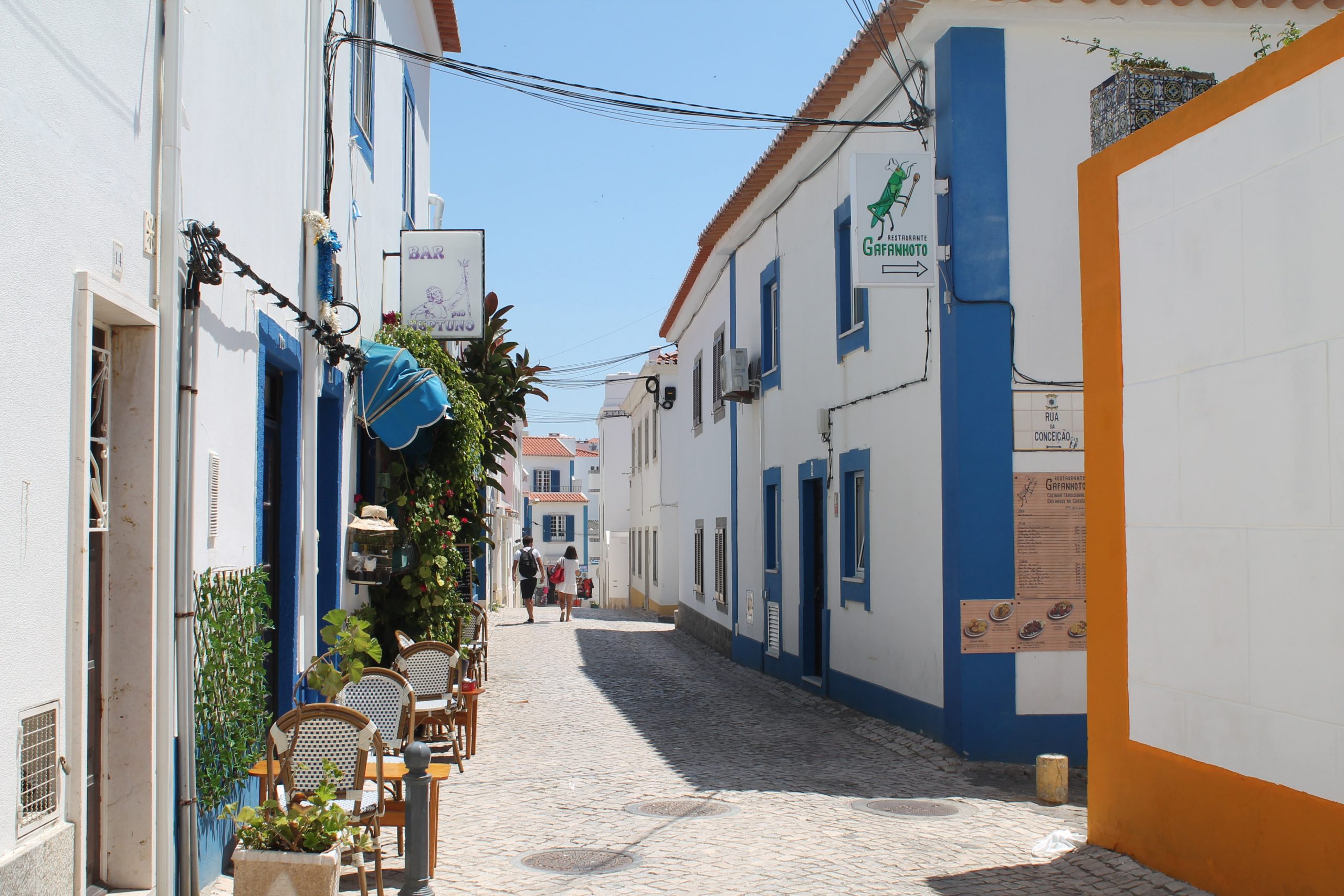 Where to sleep in Ericeira?
There are several types of accommodation in Ericeira, from Hotels to Camping. For all tastes and all pockets. The most typical is the Local Accommodation, an accommodation designation that you will see in many houses in the village with the letters "AL" on the door.
Local accommodations can be an apartment, a villa, a hostel or a Guesthouse (Bed & Breakfast), where you have room and private bathroom with daily cleaning and breakfast.
We recommend Guesthouse or Bed & Breakfast accommodations, where you will have a more personalized treatment and good facilities. They usually offer breakfast and daily cleaning and other services that sometimes can be compared to a 4-star hotel or Boutique Hotel.
How much does it cost to sleep in Ericeira?
Daily rates depend on the type of accommodation. You can find beds in a shared room for 20 euros per night and stays in Hotel or Guesthouse for 200 euros per night. These are the extremes, in the middle of this there are many options.
In quality accommodations like a 4-star hotel or an outstanding Guesthouse, prices range from 90 euros to 140 euros, between low and high season, for a double room with private bathroom and breakfast for two people. You will always get better prices if you book directly on the accommodation website instead of online travel agencies like booking.com
What to eat in Ericeira?
Ericeira is famous for its fish and seafood. There are several restaurants for fresh fish and seafood. Typical of this coast are octopus, sea bass, barnacles, sea urchin and sardines.
To know if a restaurant is good, observe the trays where the dishes are served, if they are made of aluminum, it means that it has a lot of rotation, so there must be good food in this place.
Portugal also has an excellent coffee and wonderful sweets: pastel de nata or pastel de Belém is the most famous. However, the "Pão de Deus", "Bola de Berlim" or "Queijadas" are also delicious.
For a mid-afternoon snack, be sure to try the shrimp rissoles, the meat croquettes or the codfish pataniscas. Check the blog of our favorite restaurants and get to know more.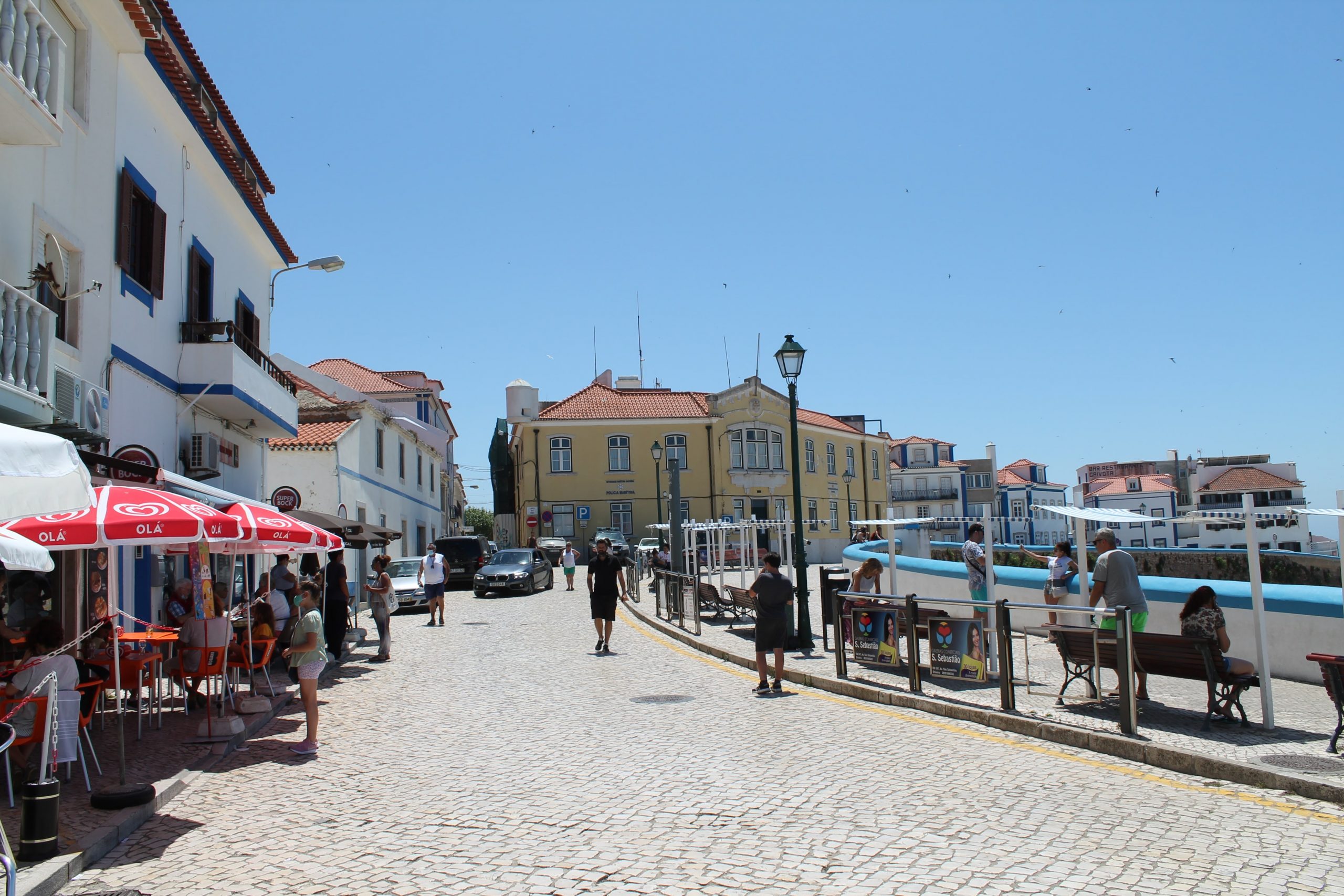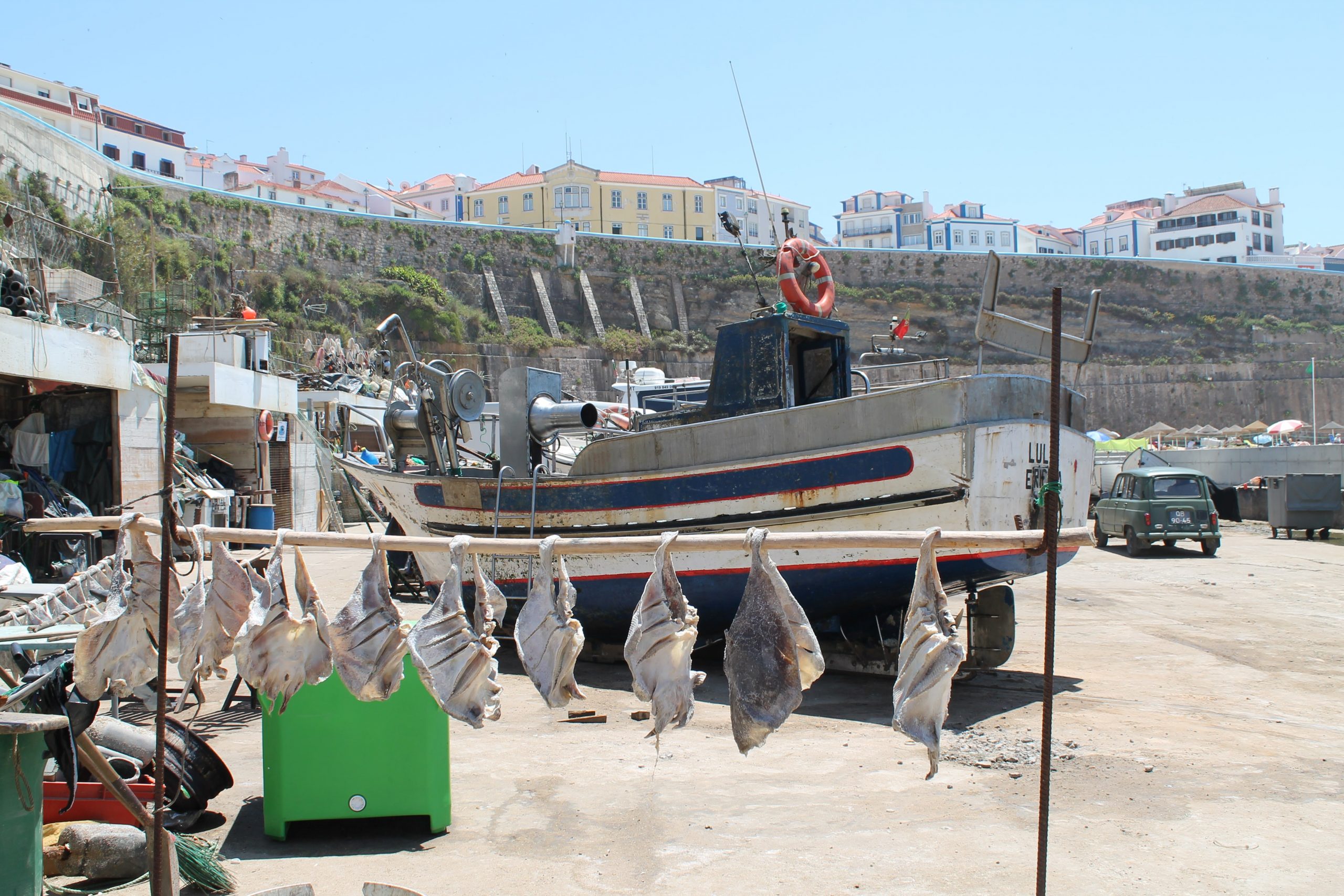 Where to surf in Ericeira?
The beaches of Ericeira are catalogued from North to South by color. Each color indicates the level of difficulty or experience required for surfing. The colors are green, blue, red and black.
The green label beaches are for all levels, from beginners to advanced and all are Beach break. The level of difficulty is easy. Among them are São Julião Beach, Foz do Lizandro, and Praia dos Pescadores.
The blue label beaches, require some experience and have some areas of stones and others of sand. The level of difficulty is moderate. Among them are the South Beach (Baleia), São Sebastiao Beach and Matadouro Beach.
The red label beaches are for experienced surfers, since their base is stone. The level of difficulty is difficult. These beaches are for advanced levels or to go with surf schools. Among them are Ribeira D'ílhas, São Lourenço and Calada.
Black label beaches are only for very experienced surfers.  The difficulty level is dangerous, since its base is coral. Among them are: Lame, Crazy left, Cave, Reef, Back door and Pedra Branca. No beginner or intermediate should access these beaches to surf.  Some professional surfers have been hurt on the black label beaches. So we recommend not to take any chances. But be sure to visit them and watch the professional surfers surfing. This is a unique experience!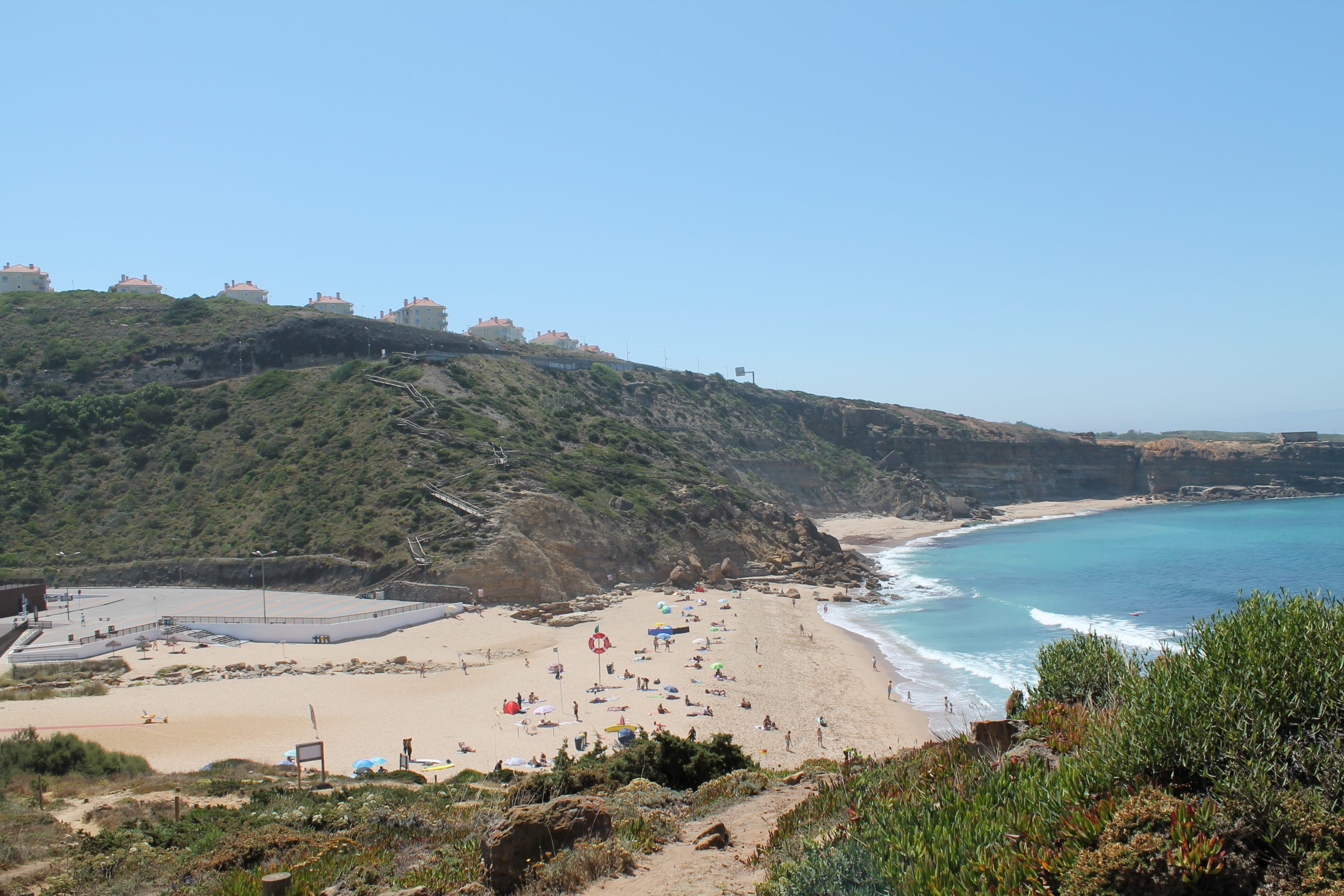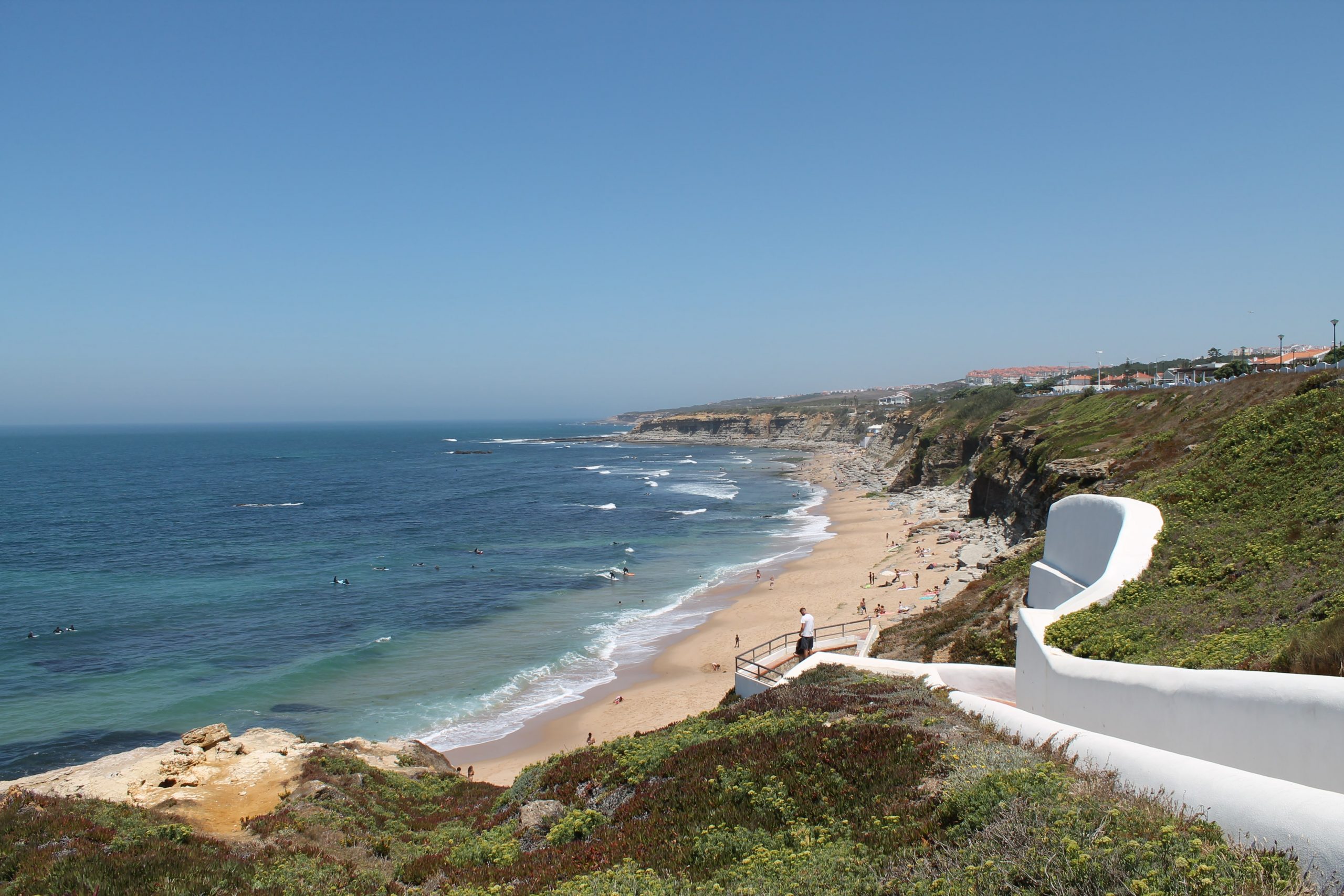 What to do in Ericeira, Portugal?
In Ericeira what is not lacking are options about what to do. You can simply walk around its streets and enjoy the sea views at every corner, it's a beautiful thing. But Ericeira has much more to offer: In Ericeira there is history, culture, architecture, gastronomy, beaches, markets, sports, exhibitions and even a film festival.
Visit its port on the beach dos Pescadores and see how the fishermen sew their fishing nets, or tend to dry the rays and then drink an imperial (rod) and some Pataniscas de bacalao at the Club Naval.
Visit the Municipal Library and the Jaime Lobo Culture House, the World Surfing Reserve Interpretation Centre and then have a coffee at Pãozinho das Marias, sitting on the terrace overlooking the main square (Praça do jogo da bola). Right next door, you can go to the Ovni bookstore, which has the best books on the history of Ericeira.
Take a walk around the three floors of the Municipal Market, getting to know the fruits and vegetables of the region, the variety of fish and seafood on the ground floor or the typical handicrafts of the region on the top floor.
Visit the Churches of São Pedro, Church of Misericórdia, the Chapel of Nossa Senhora da Boa Viagem or the Chapels of Santa Marta and São Sebastião and get lost in the cobbled streets and contemplate the wonderful and typical blue and white facades of the houses in this fishing village.
Enjoy a good book in one of the many cafes in the village or on the terraces of the beaches. The most famous ones are in the surf shops like 58 Surf Shop or Boardriders Quiksilver. On the beach of Ribeira D'ílhas e Foz do Lizandro there are also fantastic spaces to relax while enjoying the sea views.
Wine Tasting: If you are one of those who likes wine, you can try a tour to visit and do a tasting in one of the wineries in the area: Quinta Santana in Gradil, Manzwine in Cheleiros, Adega Cooperativa da Azueira or Casal do Ramilo.
Hiking: You can also do one of the many nature walks in the area. We recommend the book "Trilhos de Mafra" which costs 10 Euros and has 12 maps with routes you can do in the region of Mafra. You can buy it at the Mafra or Ericeira Tourist Offices.
MTB: If you are a mountain bike routes lover, renting one, you can discover the cliffs and natural landscapes of the area or you can take a tour with a local guide.
Yoga: If you want to take a yoga class, you can also do it in one of the spaces that give classes, such as Espaço Yoga by Maphalda Sophia or Ericeira Yoga Studio.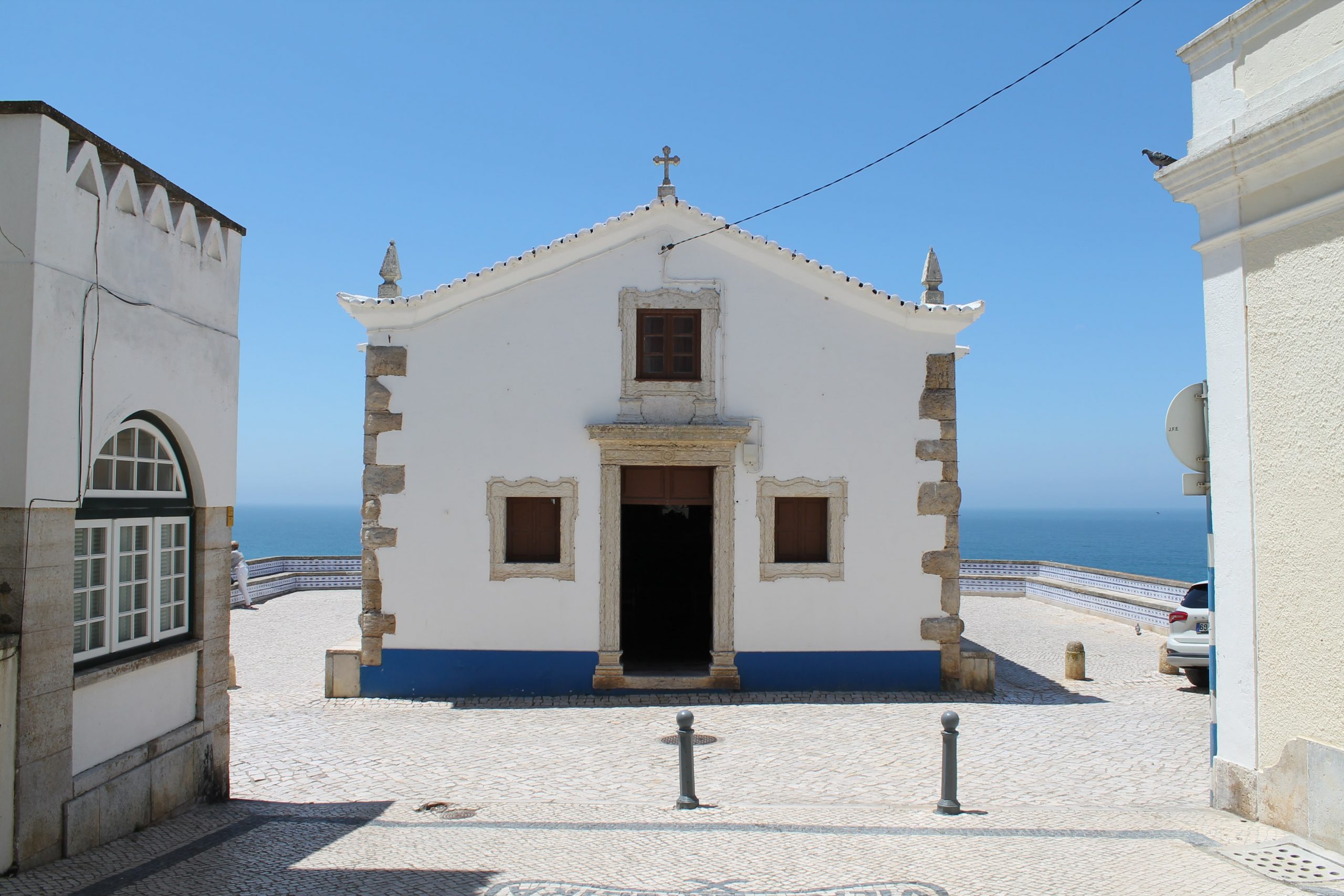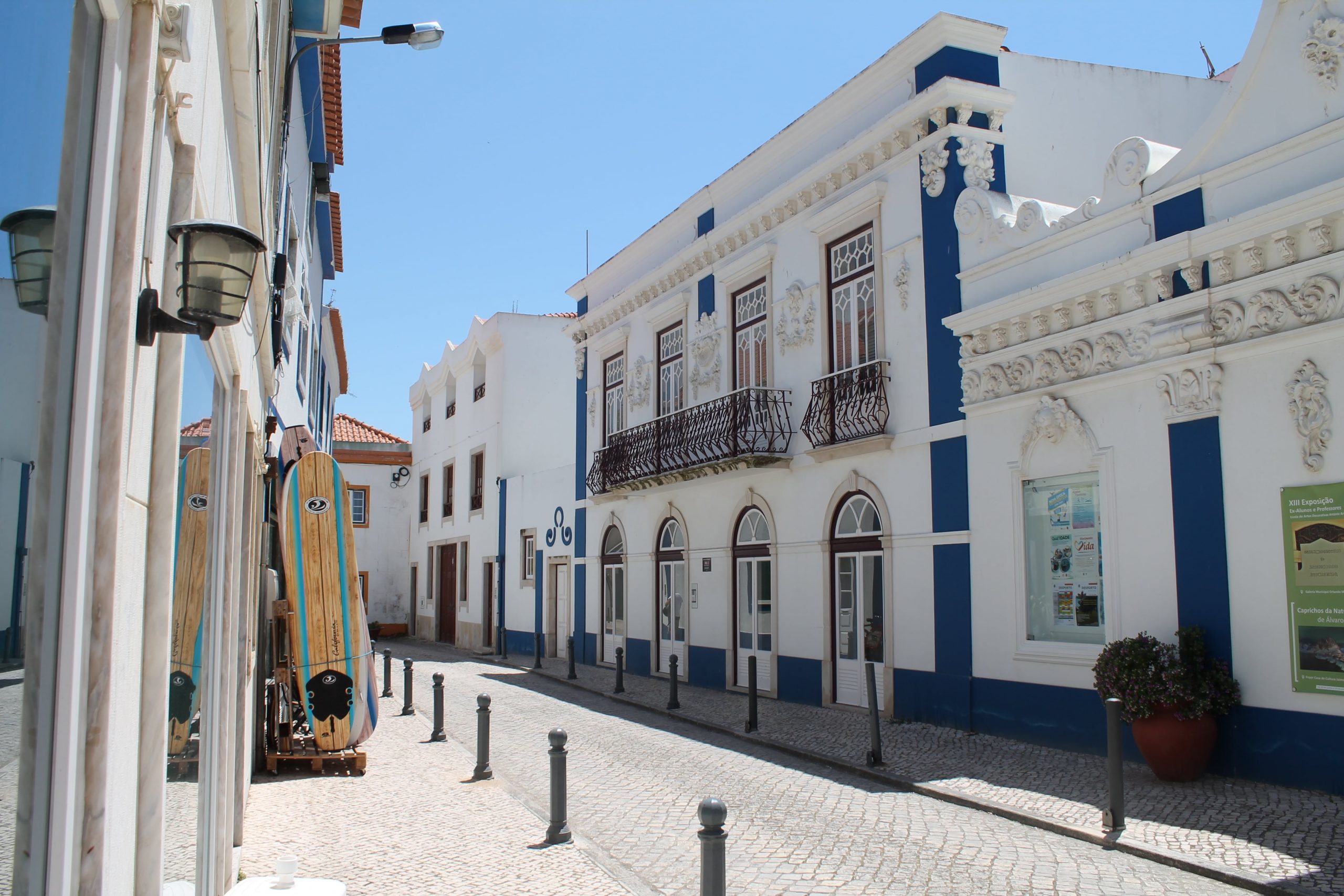 Other places to visit during my surf trip to Ericeira.
Ericeira is strategically located for day trips and visits to the most emblematic places of the Lisbon and Tagus Valley region as well as the western region of Portugal. For example:
Sintra: Ericeira is 24 km from Sintra, known for the Pena Palace, the Mouros Castle or the Quinta da Regaleira, it is worth spending a day to visit this wonderful mountain range full of charm.
Mafra: Ericiera is 10 km from Mafra, where you can visit the National Palace of Mafra, which also includes a basilic, a convent and a church.
Cascáis: Located 37 km from Ericeira, it is known for its beaches and majestic palaces. The beaches of Guincho, São Pedro do Estoril or Carcavelos are worth a visit and why not a surfing session or a coffee in one of its terraces.
Peniche: Located 60 km from Ericeira, it is one of the largest and most traditional fishing ports in Portugal, and is also known for its famous Supertubos beach, where one of the world surfing championship events, the Rip Curl Pro Portugal, is held, an event that is part of the Word Surf League Tour.
Óbidos: 80 km from Ericeira, we find this medieval town surrounded by a wall and a beautiful castle. It is also known for the Ginja, a typical Portuguese drink made from cherries, which is drunk in a small glass of chocolate.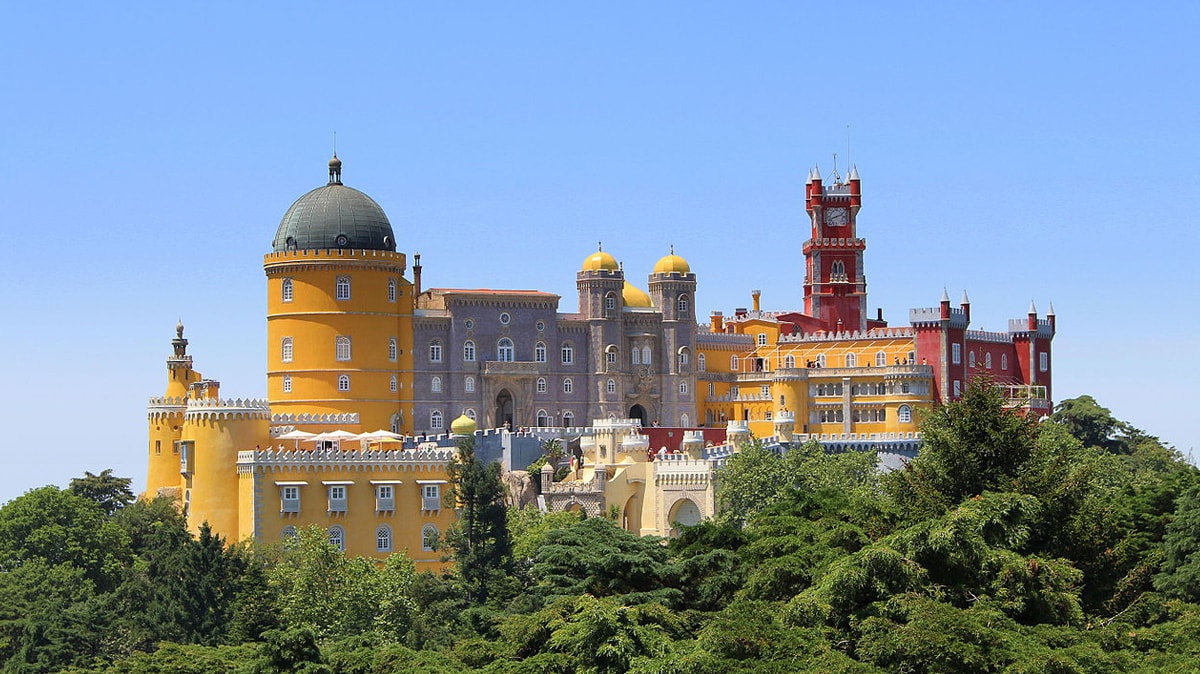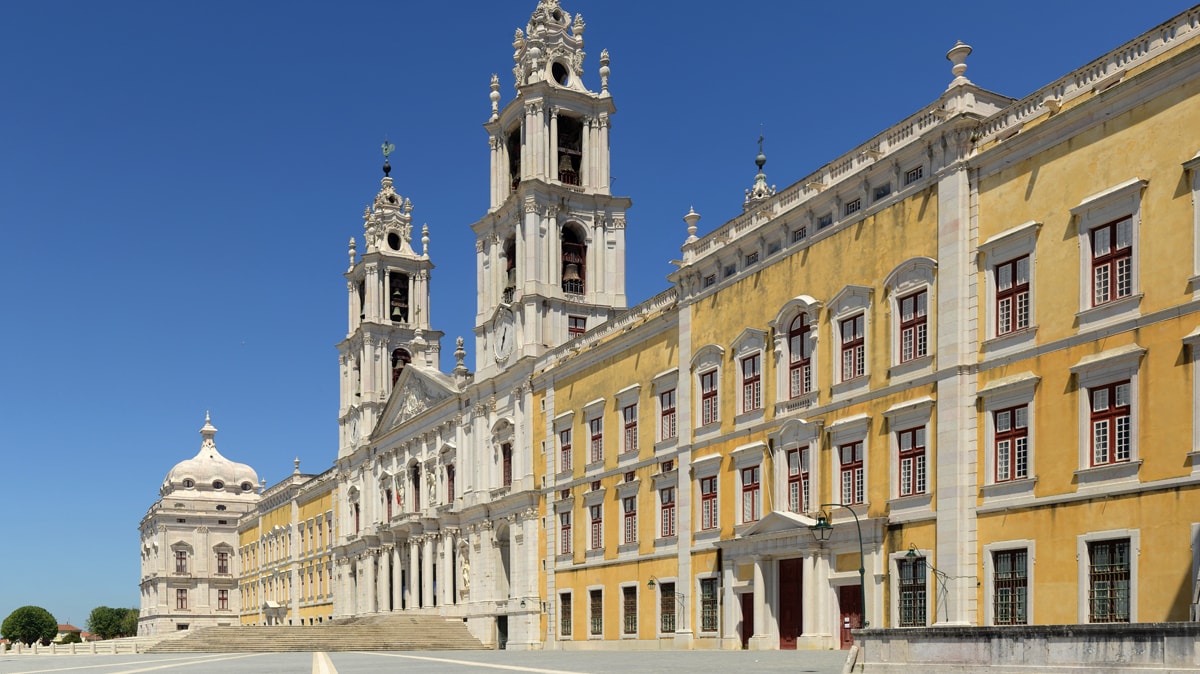 Did you like the article? share it with your friends so they too can make the best surf trip to Ericeira. If you would like to know more and book your stay with us at Eco Soul Ericeira Guesthouse, go to our website or contact us, we would be delighted to welcome you!